Complete Package Control Integration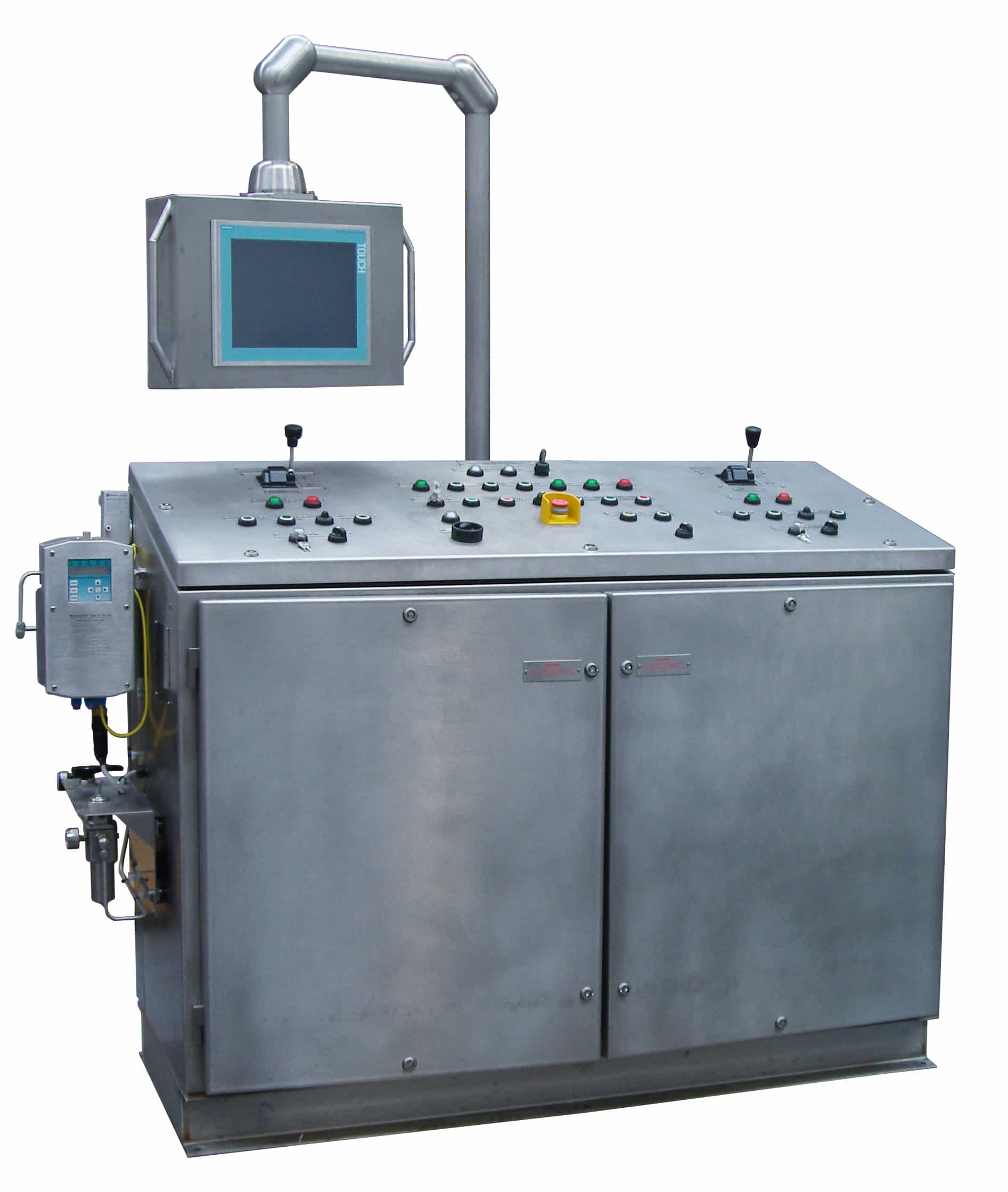 Petrotech's Decoking Control Systems include:
Control systems with SIL1, 2 or 3 safety architectures in a simplex, redundant or TMR format.
Process visualization with local and remote HMI display stations in both safe and hazardous areas.
Full automatic and manual control facilities for single or multiple pumps and decoking towers.
Complete package control integration with the provision of:
Main unit control panels, typically control room mounted with or without separate marshalling cabinets
Local pump control panels, typically of a purged Expz design and installed near the pump skid
Operator control desks
Distribution boards, VSD cabinets etc.
Operator cabins, these can be either safe or hazardous area mounted and can be supplied with HVAC, chemical filters, fire ratings, blast ratings etc. to the various different international standards
Petrotech incorporates state-of-the-art technologies which utilize system operational data to improve the reliability and availability of decoking systems by including:
Real-time equipment monitoring and control systems
Advanced diagnostics algorithms which predict equipment behavior and provide information to help prevent unplanned or emergency breakdowns
Intelligent algorithms for automated control of the decoking process
Customized data viewing portals for global access to actionable information
Our specialists provide customer support to develop effective proposals and solutions directed toward market and customer preferences. They offer technical advice and assistance throughout each stage of the product life cycle. From inquiry to installation through start-up and commissioning, the decoking specialists work with customers to achieve their operational goals.
Advancements in remotely operated cutting tool design coupled with smart monitoring and control technology have made automated coke cutting achievable. Automation options range from pre-programmed cutting to full automation. Fully automated systems feature cutting control with continuous feedback signals as to equipment and drum status. These systems include embedded intelligence to process signals for monitoring and control so operator interface is only required for sequence exceptions. Operator and plant safety are further enhanced by integrating an automated cutting system with controller interlocks for fail-safe control of crucial equipment and operating parameters.