From Basic Assistance to Full Turnkey Retrofit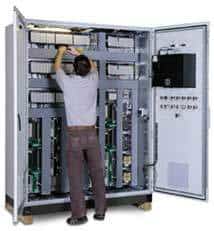 Petrotech is one of the few rotating machinery control vendors with specifically trained installation crews. Some supervisors have managed more than 200 rotating machinery control installation projects. Crews are familiar with special heat, safety, vibration and wiring integrity requirements for high-value rotating machinery control installations.
Installation and commissioning services are provided to complete the Petrotech control solution. These services are available from basic assistance to full turnkey retrofit. Supervisory services provide an experienced Petrotech employee to oversee control system retrofit installation and/or commissioning activities.
Petrotech turnkey installation means single vendor responsibility. Single vendor responsibility reduces execution cost for the client and includes all installation labor and material. These contracts often utilize local contractor content. Turnkey installation services are covered under the Petrotech ISO 9001-2000 quality assurance program.
Commissioning services include loop check responsibilities, SAT execution, system tuning and on-site warranty support. Petrotech commissioning engineers and technicians operate worldwide and have special training and equipment for commissioning, calibration and tuning.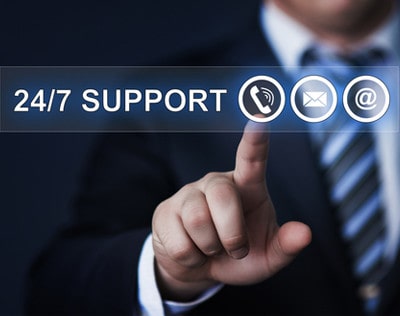 Telephone & E-Mail Support
No charge, 24x7x365 availability.
Customers speak to a real person, not an automated system.
Once a Petrotech associate is assigned to the problem they have ownership until the issue is resolved.
Telephone and e-mail based support includes assistance in fault finding and control systems operational issues.
Experienced Petrotech associates provide assistance with control system operational issues.
Support services also include no charge parts sourcing to support Petrotech-installed systems.
Petrotech's service contact number is (281) 220-3071, or CLICK HERE for E-mail Support.