Control System Applications
Minimize downtime, increase reliability and improve efficiency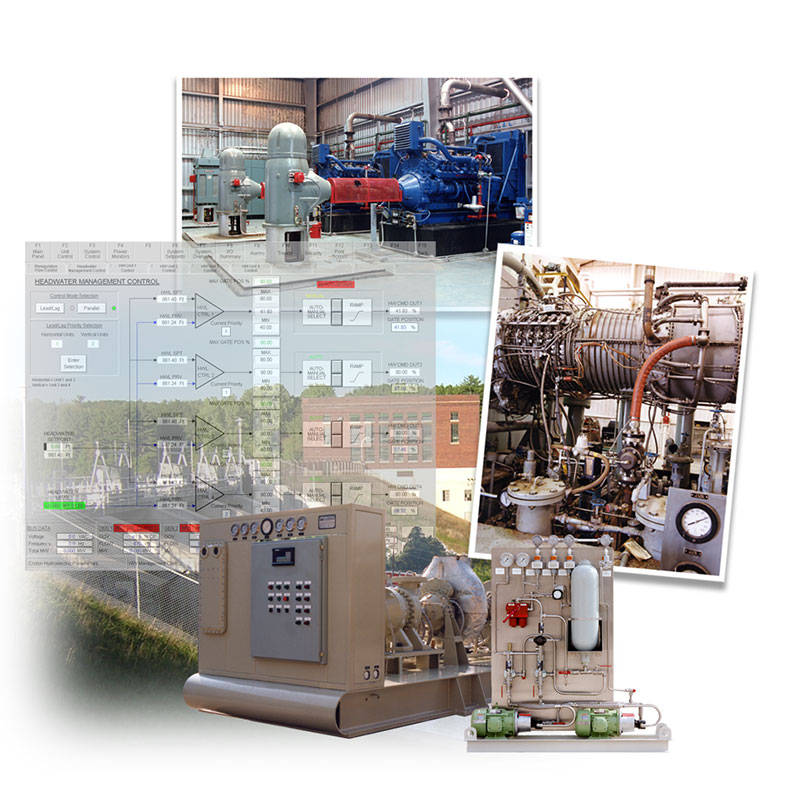 Applications for All Types of Rotating Machinery
---
Petrotech, Inc. provides a range of products and services for turbomachinery and other rotating and plant control systems. Our products include control systems for gas, hydro and steam turbines, generators, reciprocating and centrifugal compressors, pumps and all ancillary systems. Our turnkey services include engineering design & project management (software and hardware), instrumentation, control panel fabrication, site I&E services, commissioning, startup and all aftermarket and training services.
Thousands of installations and 10 million operating hours, Petrotech supplies complete turnkey solutions for your most critical equipment to minimize downtime, increase reliability and improve efficiency of your operation.
We pride ourselves on being a full service control systems provider from technical consultation and troubleshooting through engineering design and the execution and commissioning phases of the project, with full 24/7 aftermarket support once we leave the site.
Regardless of the industry, Petrotech operates with the same approach – we deliver superior customer satisfaction that builds our reputation as the leaders in control systems.